Estimated reading time: 1 minute(s)
Was visiting the Apple site tonight when I found the following AMAZING new things from Apple!!! Wow!!!



It used to be that the iPod was "too expensive" because you could get an MP3 player for $150 or so. NOW, ipod makes an MP3 player that is the size of a little USB jump drive, that holds 4x as many songs for only $99!!!! WHAT!??! 🙂 This little thing looks AMAZING! There are two sizes (drives) – 512 MB and 1 GB. Wow.
And perhaps even better than that…

One of the biggest knocks on Apple has always been, SURE, they're better… but I just can't afford it. The PC machines win because of their bottom line. But they get there by building cheap pieces of junk! NOW, Apple has come up with an AMAZING 6.5 X 6.5 X 2 inch computer that weighs 2.9 pounds and out-performs MOST mid-high end PCs! 🙂 (I can't really back that one up, but check out the stats, you'll see what I mean…) Look below at the new MacMini…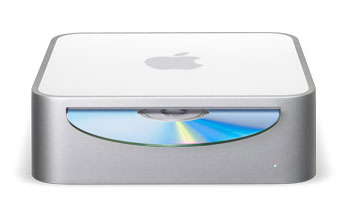 WOW! AND, they start at $499!!!!!! FOUR HUNDRED NINETY-NINE DOLLARS. Whoa. Nice. More photos below. Click the photos to learn more at the apple site.
For more on the amazing stuff Apple is doing lately, you can watch a Quicktime presentation from a recent conference. Click here.
(Can you tell I am a fan of Apple computers? 🙂